Our Online Ordering Process
Already Created An Online Account With Us?
Our new website makes it easier than ever to submit an online order. Simply add the products you want to order to your cart and follow the prompts to check out when you are finished browsing. Once we have received your order, we will email you an invoice for the products you ordered. It's as simple as that.
Haven't Created An Account With Us Yet?
No problem! Even without an account, you can easily request a quote for one or more of our  products. Simply add products to your 'quote cart,' and when you are done browsing,  'checkout' by giving us your contact information so we know where to send the  quote. RFQs have never been easier!  
FOR PRICING PLEASE CREATE AN ACCOUNT AND LOG IN.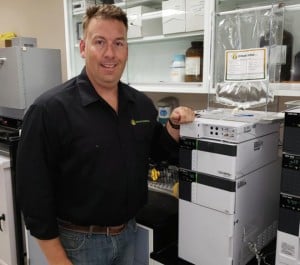 Premier Ethanol Lab Supplier
Enertech Solutions is the leader in providing best-in-class customer service in the Ethanol Lab supply industry. For ethanol lab professionals looking for a seamless lab supply ordering process, we provide impeccable customer service to ensure your lab runs efficiently. Veteran owned and built on the foundation of the U.S. Energy independence, Enertech Solutions prides itself upon a responsive staff, competitive pricing, no backorder issues and on time delivery with a sole focus on the ethanol sector.
Responsive Staff
Enertech's ridiculously responsive staff ensures that your problems or questions are our first priority, making your days more productive and stress free. 
Competitive pricing
Simplify your ordering by shopping with Enertech; we keep our prices competitive so you can find the right price on equipment you need, every time.
Minimizing Back Orders
We stock the items you order most to make sure there are no back order issues when you need them. We fight the backorder issues on our end so you don't have to.
On-Time Delivery
Keep your lab running smoothly and free of time delays with Enertech's on-time, all the time delivery.